This post may contain affiliate links, which means that we make a small commission off items you purchase at no additional cost to you. Please refer to our Privacy Policy for more information on how we may use your information. As an Amazon Associate we earn from qualifying purchases at no additional cost to you. We appreciate your support!
Your Halloween decor may be a few years old and tired looking or maybe you have new decorative pieces that you want to jazz up to stand out on your block. Either way, we have a few options to liven up your spooky season that only take a few minutes and a few dollars.
First, scrolling through the photos at the bottom of the page, you may notice a ghoulish glow to the outdoor photos of our porchscape. This is our best Halloween hack that works for any front porch with recessed can lights. We've alternated these orange and purple bulbs in our exterior cans and the Halloween glow is a unique and fun look that I certainly haven't seen around the neighborhood.
In most neighborhoods I've seen, various types of skeletons and spiders can be found on almost every house. To make my skellies and spideys stand out, I decided to work with color. If you scroll through the photos at the bottom of this post, you'll see I went with glitter silver and glitter purple for my skulls. For the skeletons and spider, I went with a metallic gold. I used three coats of spray on each piece and let it dry 20 minutes in between each coat. To cover two skeletons and a large spider, I needed two cans of paint.
Also pictured are two ghost lanterns pictured as before and after. These lanterns are on their 5th Halloween with me and they were looking a bit sad and worn out. I went with a metallic white to revitalize them and give them a pearlescent spooky glow. The metallic white was more transparent than I expected. They certainly don't look like new as I was hoping, but they are definitely improved. One can of paint made it through two coats on both lanterns.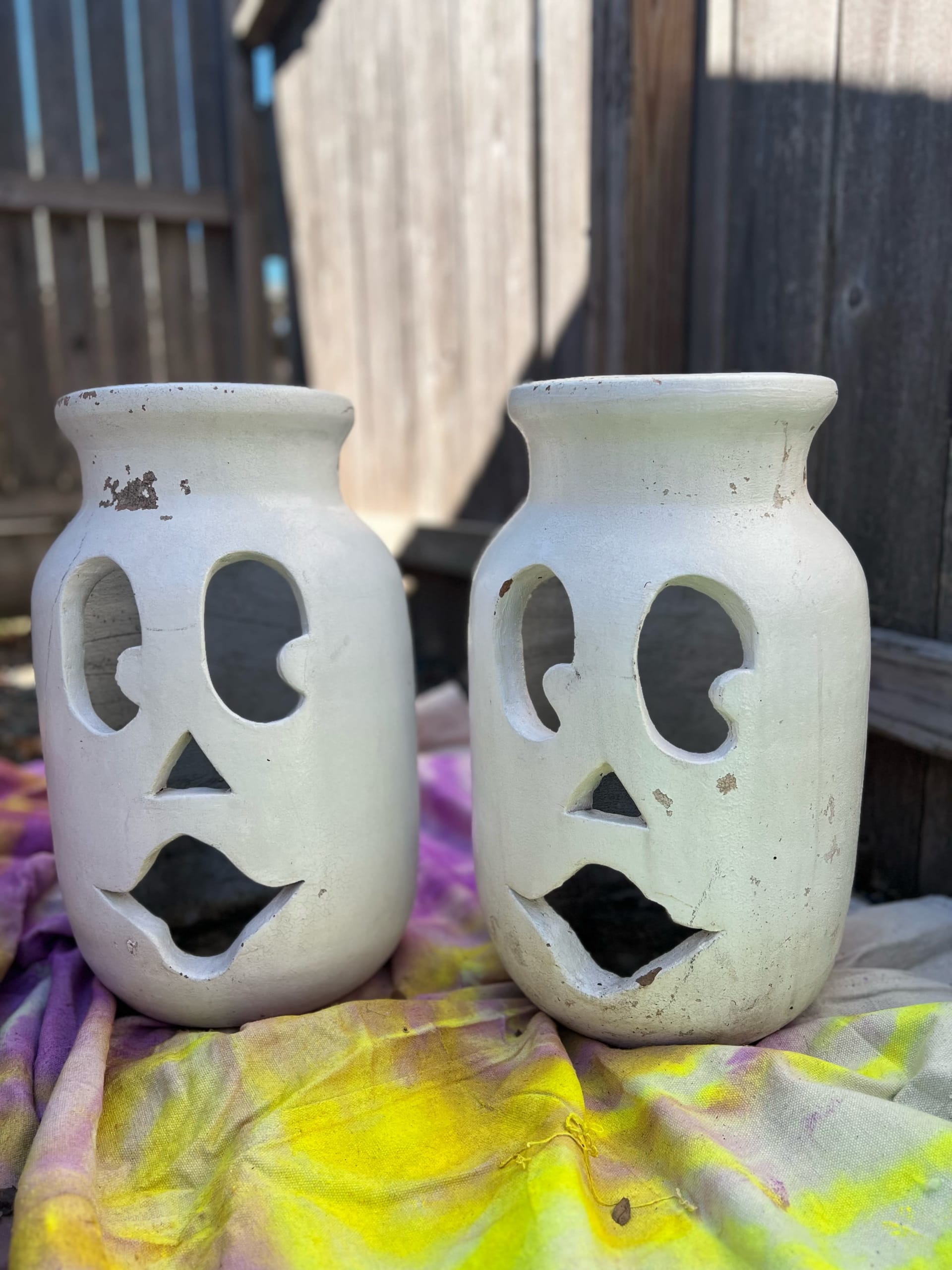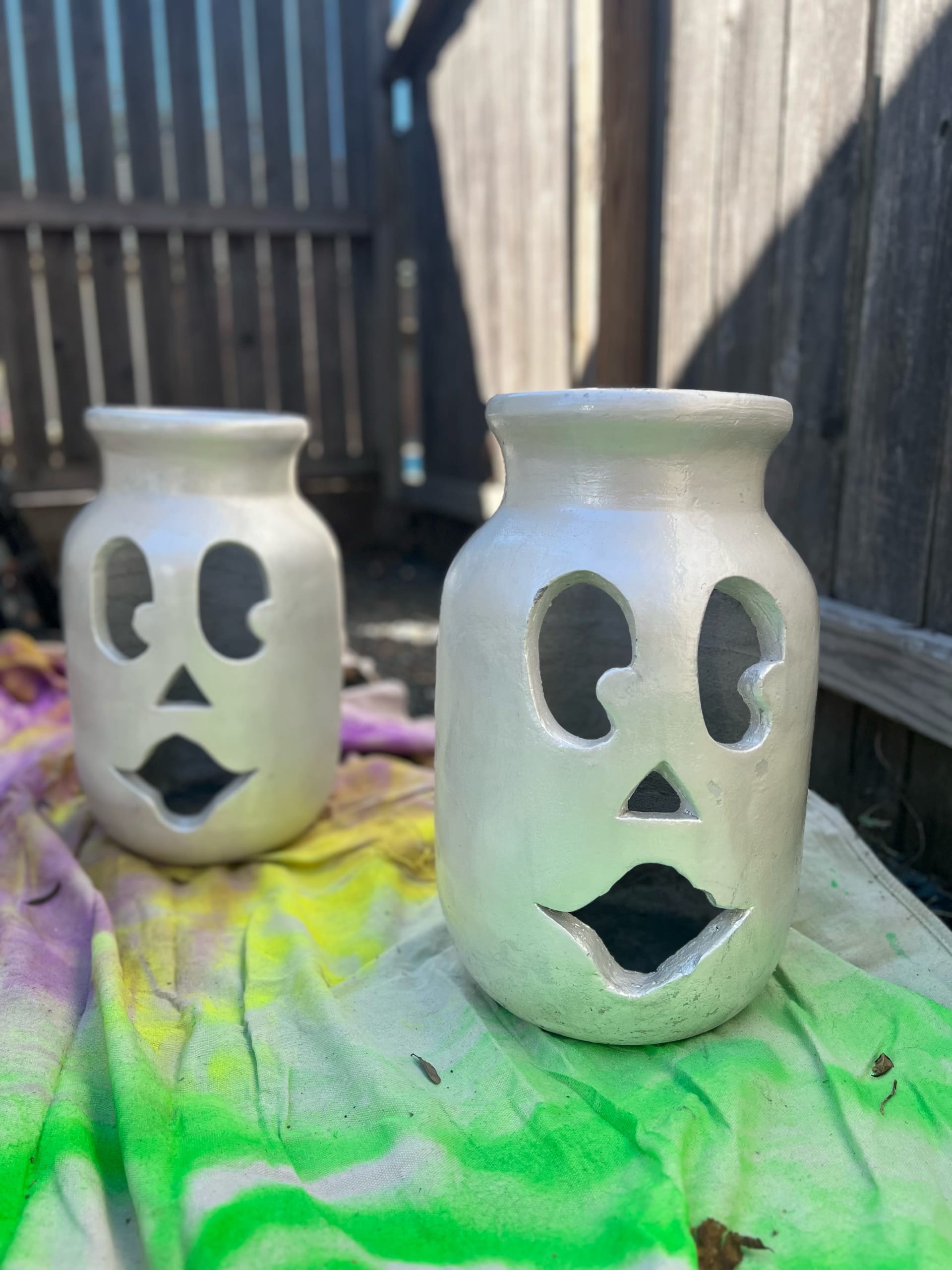 Make sure to spray your decorations outside, even for small pieces, and you may want to wear a mask. The smell is be strong. Use drop cloths and make sure you are not too close by to any vehicles or items that you wouldn't want permanently painted. I prefer reusable drop cloths. We use these cloths for kids projects as well. The plastic drop cloths are more cost effective, but I've had issues with using them outside where the wind makes them fly up at really inconvenient times.
I may try glitter pumpkins next! Let us know if you find any fun items to transform with a can of paint!