This post may contain affiliate links, which means that we make a small commission off items you purchase at no additional cost to you. Please refer to our Privacy Policy for more information on how we may use your information. As an Amazon Associate we earn from qualifying purchases at no additional cost to you. We appreciate your support!
Alright, so you've decided to purchase an exercise bike, treadmill, or other large piece of equipment. But where to put it? If you don't have a dedicated exercise space or spare room in your home, it can be tough to figure out where the least offensive place to keep it is. On top of that, there are a lot of other factors to consider to make sure it's also a functional and enjoyable choice.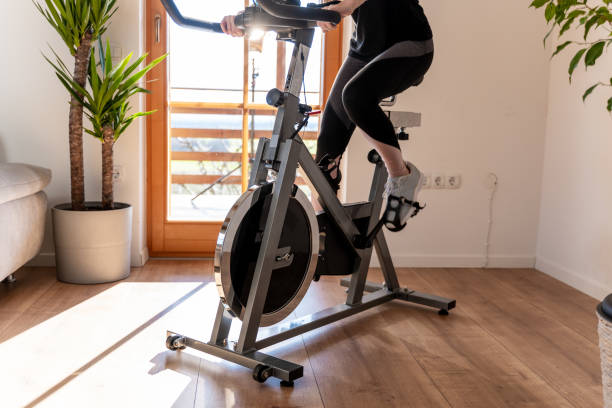 For reference as you get started in identifying a location, a Peloton Bike has a 24"x48" footprint. A Peloton Tread has a footprint of 66"x83".
First, let's list out several options that you may have not considered that require little to no effort/cost:
Large closet

Large laundry/utility room

Using a room divider or large bookshelf to create a separate space in a larger bedroom, living room, or basement

Stair Landing (see below photo for example of landing)

Under the Stairs Nook

Garage*

Outdoor Patio or Sunroom*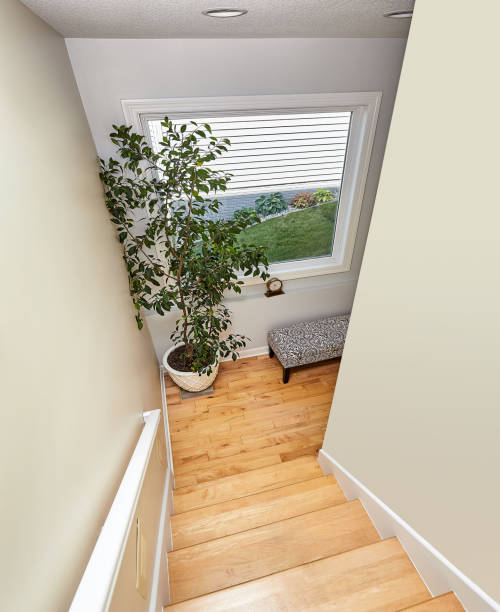 If you're open to making this a heftier project, you can consider the following options:
Converting a garage or backyard shed to conditioned space- this can be done with a mini split, gym flooring, an insulated garage door, and potentially electrical, sheetrock and paint work. We took on a garage to gym conversion 3 years ago and have zero regrets. We put in sheetrock, 6 recessed can lights, installed gym flooring, and installed a mini split for AC and heat.

Cutting in a nook under the stairs- this would involve potentially engineering, demolition, framing, sheetrock, paint, and potentially electrical work.

Partially or fully walling off part of a larger room or closet- this would involve potentially demolition, framing, sheetrock, paint, and electrical work.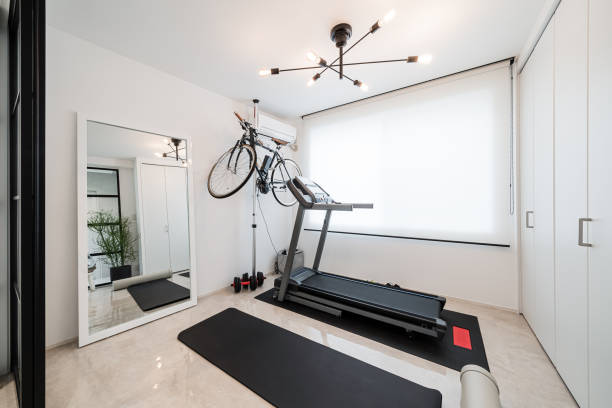 When deciding on the perfect spot, check that it provides adequate space to get on and off the machine and move your arms, a level floor, and access to power outlets if the piece of equipment requires one. Also, consider factors like ventilation, ceiling fans, and access to your Wi-Fi network for streaming classes.
If the space is near a window without window coverings, think about how the light enters through at the time of day you typically use your machine. If window coverings aren't an option, you may need to turn the machine to avoid glare, sun in your eyes, or heat from the sun hovering.
Regardless of flooring type in your space, you'll want to use a mat. Whether it's to create a more even surface or to protect your flooring, it's a must. Ideally choose a mat that's at least 3'x5'.
If you've read through this and none of the ideas listed can work for your space, just go with it wherever the machine fits and integrate the equipment into your décor. If exercise is important enough to your lifestyle to have a machine at home, then having a machine as décor is just a form of self expression. Find a mat that fits the style of the rest of the room. Create a gallery wall or paint an accent color behind it. Add a plant or a cute side table. If it looks like an intentional design choice, it's definitely not something that you need to hide from the view of guests!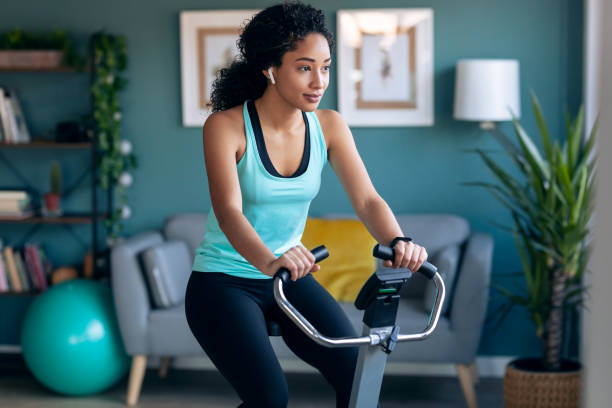 We've pulled together an Amazon List called Exercise Room Décor with our top picks to make your space both beautiful and functional. We've included mats, room dividers, décor pieces, window coverings, our top choice for garage flooring and a mini split if you choose to go with a garage or shed project, and many more functional décor pieces to complete your space.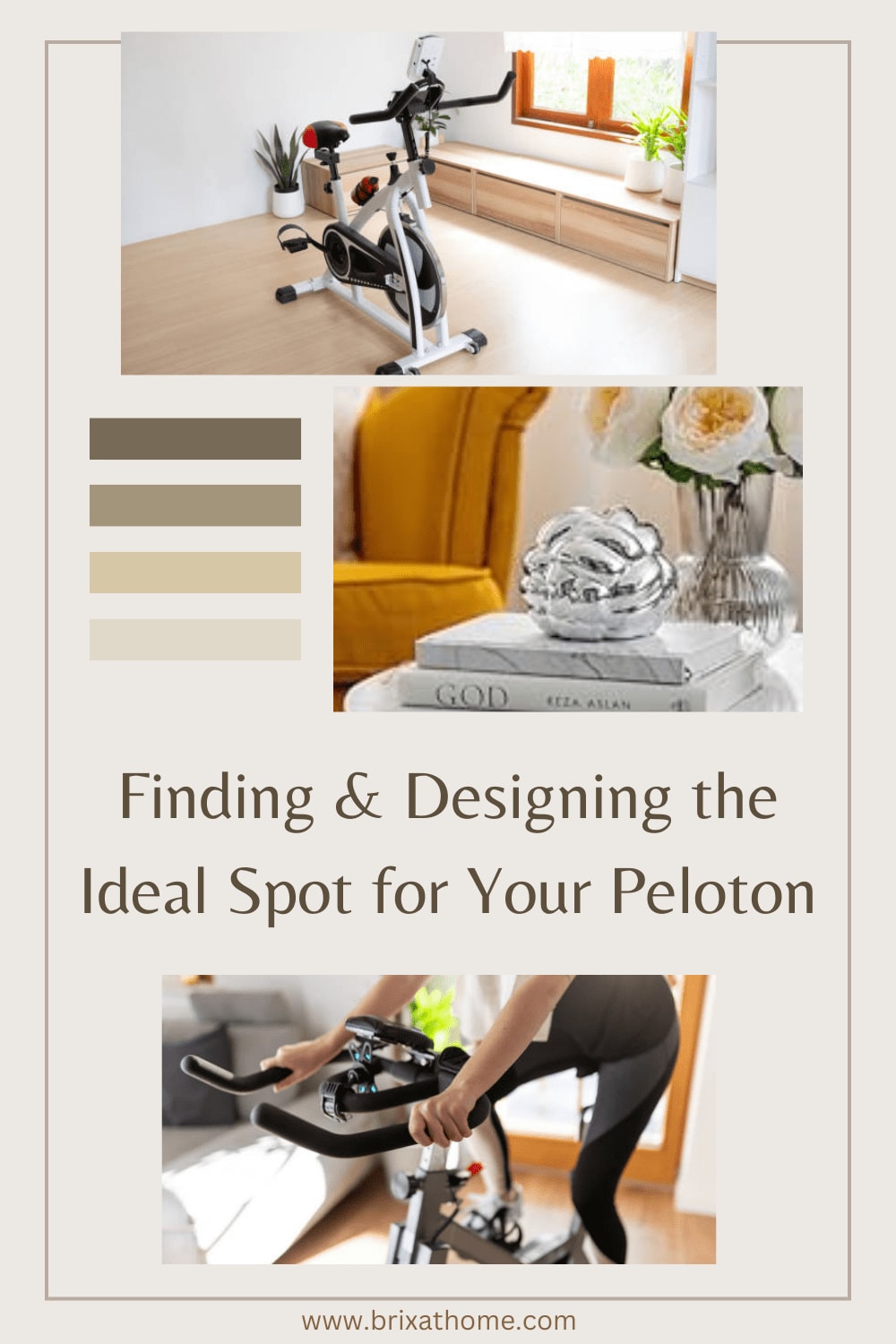 *We would not recommend keeping the equipment in a non-climate controlled location permanently, but if you have an indoor closet you can store it in and then easily wheel it to a patio or garage before using, that would be ideal. Exposure to humidity, direct sun, temperature fluctuations, and wind is a big no for keeping your equipment in good condition.